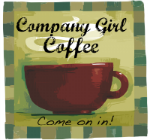 Remember this
post
--the one about the sweeper getting a little something stuck in the hose. Well today, after a week of the blahs, I got moving. Did my Minimum Maintenance. Made lunch. Spoke with Chris about the cell phone plan we got last weekend that we've found to possibly not be exactly what we thought it would be.
And. . .I swept the floor. Now since I was really with it last week the living room was pretty good, but the kitchen needed some sweeper love. A broom is handy but dog hair, baby food and deep seems between the slats are more than any broom should be responsible for. And the bedrooms. I don't sweep them often, but again the dog. Oh, and the bathroom, under the claw foot tub where all sorts of bathroom fuzz can escape the broom. Uhm, yuck.
As a possibly brief aside, I had forgotten the challenges of sweeping with a mover. Abigail if I remember correctly wanted nothing to do with the sweeper while it was running. She would climb and sit on it while it was still, but while running she kept her distance. She was also a deep sleeper so I could sweep while she was sleeping.
Simon, not so much. He would be awake the instant my toe touched the on button, imagining the sound that was about to utter forth. So I must sweep while he is awake. But that presents its own logistical problems because. . .he is fascinated with a contraption consisting of four wheels and a motor. He follows it about. He tries to touch and hug and understand the thing. He is a boy and he is his father's boy! Oh, and he is quick, so, yes, I did catch his pudgy little fingers under one of the wheels while trying desperately to stay between babe and vacuum. He cried. I comforted. He continued the pursuit when returned to the ground. Will he continue to follow four-wheeled motorized contraptions despite injury? If he is like his father, yes. Yes, he will.
And speaking of his father, the entire point of this post. Well, his father and vacuums. Boy, leave it to Friday's to inspire bizarre tirades. Anyway, we have a plant the proper name of which we don't know. I gave it to Chris in college, because he lived on a floor full of other young men, and something needed to clean the air. We referred to the plant as Thirsty Bob. Well, Thirsty Bob sheds, spindly leaves on tough stems. And his shedding is getting worse and Simon is into the dirt. I'm not sure how much longer Thirsty Bob will be in this world.
So as I was saying I was sweeping and, of course came to the area where Thirsty Bob lives. While I was sucking up the twigs which only needed minimal help to get into the tube, I was reminded of
this
incident.
Today I had to chuckle because not long ago he was cleaning out his mini-shop vac. A. shop. vac. You know power to pick up anything! He was wondering what had happened to the suction and as dumping the contents had not helped, he was checking the hose. And what did he find in the hose? Something that fit in the nozzle but wouldn't make it to the canister. Something he routinely sucks up, not me. Should I feel vindicated? I think I might since I'm now not the only one guilty of sucking up more than the hose can handle.
If you want to join the coffee just head over to Home Sanctuary and pull up a virtual stool, or chair.